Delays, delays. You've no doubt been thinking about your outdoor beautification project for a long time. With summer well underway, you really want to get started. Island Block understands.
Getting ready for an outdoor improvement project can seem intimidating at first. Maybe it's time to talk to an expert.
If you're ready now to launch the improvement of the outside of appearance of your home, or if you're ready for modernization of driveway, pool or patio areas, it can be a confusing task. Maybe it's time to talk with some experts.
Here's an interesting fact that you might not know: Island Block & Masonry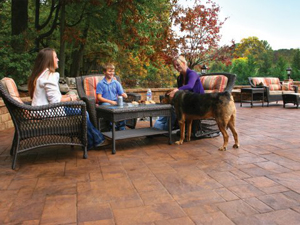 Supply is more than just masonry or stone. It's a family owned Long Island business that cares about your outdoor home improvement needs, all within your budget. Island Block is also a commercial specialist, supplying quality materials for all types of commercial projects. They also create custom materials, and Island Block buys many of their masonry materials from local suppliers, saving time and expense. They have over 10 acres of inventory on Long Island.
There are always many choices to consider. As a leading distributor of quality paving products, Island Block & Masonry Supply can definitely help you to make the very best choices.
Of course, Island Block also knows there are many choices you can consider for your summer project. That's why they have the highest quality paving products for summer. What's your project for this summer? With Island Block's help, you can plan now for cost effective summer paving projects. Because of Island Block's strong relationship with suppliers, they can recommend any style you need, with excellent value backing up the products they distribute.